Reinventing the Way We Give
Our mission is to build an inclusive community where giving:
is a lifestyle behaviour choice for supporters, not a financial one.
enables companies to give back as part of their customer and staff engagement. 
helps charities, schools and other community groups to access new and regular sources of income.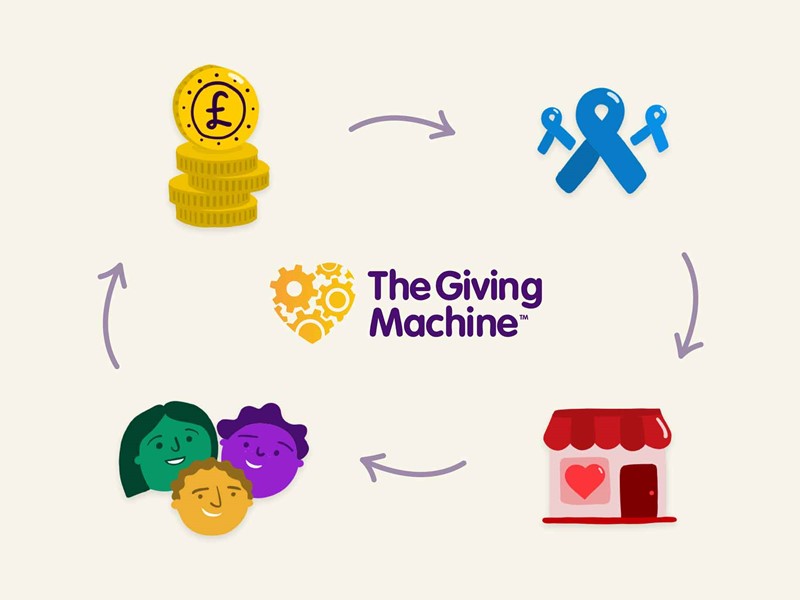 Why is our mission important?
Funding for schools, local charities and other community organisations has been frozen or reduced while costs and demands on them have increased.  People and businesses want to help but have their own financial constraints and objectives to manage. We need new ways to connect supporters, good causes and businesses together so together we can make a positive difference to people who need help, to our communities, nations and the planet we live on. 
Our solutions make it easier for supporters, good causes and businesses to work together to make that positive difference.:
Supporters can give more in value and frequency to the causes they choose in different ways
Businesses whether big or small can make a difference to the communities that matter to their staff and customers as part of their day to day business
Good Causes can access a new and free source of regular funding whether from supporters or businesses that want to support them
We believe thriving communities are built on communities giving together. We want everyone to be able to experience the positive impact giving has, not only on the communities and organisations that are important to them, but also the positive personal impact on themselves.
If you haven't already joined us, we hope you will soon.